Do Women Enjoy Orgasm Denial?
As previously mentioned, you can enjoy chastity and orgasm denial either solo or with the help and guidance of a consenting partner, Top or Dom. Doing it by yourself is obviously more difficult; it takes a lot of willpower to refrain from simply going and having an orgasm when the sexual need builds to seemingly uncontrollable levels. Whether you're using a chastity device or belt, or you're just refraining from touching yourself and giving yourself an orgasm, if you're in control of it all yourself then the option to 'break' your chastity will always be there as a distracting temptation.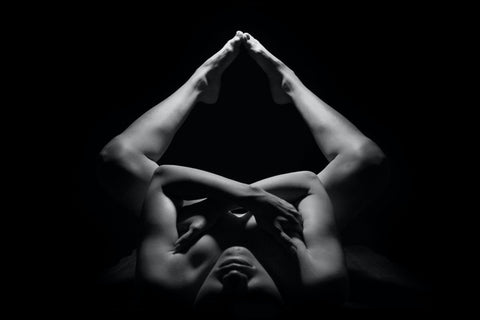 With a partner, Top or Dom you also always have the option to orgasm when you like, of course. This might be at certain mutually agreed times, or you might choose/need to 'break' your chastity at any time by using your safeword, traffic lights or other agreed safing out method. Enjoying female chastity and orgasm denial with a partner's guidance and enjoyment, as part of consensual kinky role-play, will likely help to keep you focused and less likely to give in to your natural orgasmic desires at any time.
As with all kinky and sex-related activities, make sure you communicate your needs and desires openly, honestly and regularly. This ensures 
active consent at all times, from both sides, and helps your partner understand how you're feeling at every stage in your adventures.
Linked credit is given in this excerpt to Cara Sutra and CaraSutrad.com.
---